Vitamin C And Zinc Tablets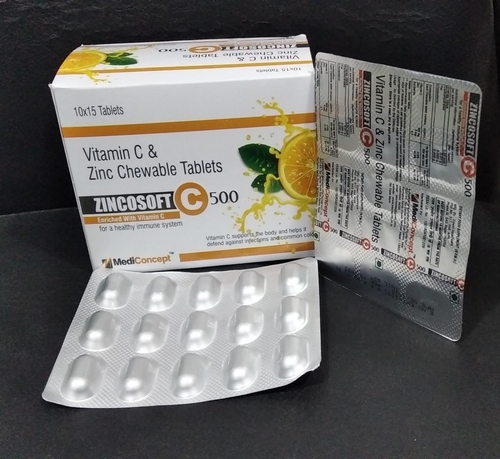 Vitamin C And Zinc Tablets
Product Description
After a day of intense physical exercise, the ideal ratio of Vitamin C And Zinc Tablets is better viewed as the source of potent antioxidants boosting the body's regular immune system and metabolism. The supplement plays a significant role in helping us maintain both our regular bodily and mental wellness. Additionally, it helps to improve the texture of the skin, which becomes dull from daily stress and work.
Frequently Asked Questions
What is the use of vitamin C and zinc tablets?
In order to lower your risk of developing numerous illnesses, such as heart disease and strokes, vitamin C and zinc assist the immune system. Your immune system receives a boost when you combine these two nutrients. Both zinc and vitamin C help the immune system.
Is vitamin C and zinc tablets good for skin?
Studies have shown that zinc and vitamin C are both involved in a number of processes related to wound healing. Vitamin C and zinc may be able to aid with scars, blemishes, and other skin "imperfections" if you're self-conscious about them. These nutrients can soon result in clearer skin.
Is vitamin C good for the skin?
Skin benefits of vitamin C
Vitamin C has been shown in a few clinical tests to reduce wrinkles. According to one study, using a vitamin C formulation on a daily basis for at least three months reduced the visibility of both fine and noticeable wrinkles on the face and neck while also enhancing the texture and look of the skin.