Hydroxizine Hydrochloride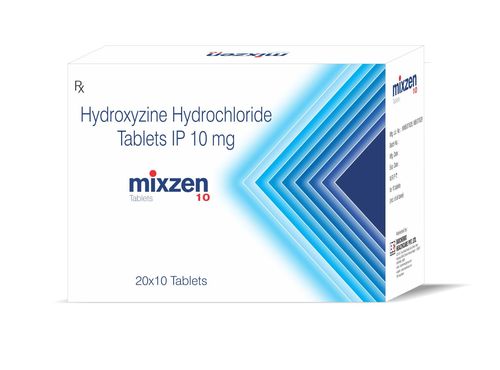 Hydroxizine Hydrochloride
Product Description
Hydroxizine Hydrochloride

Hydroxyzine is used to treat itching caused by allergies. It is an antihistamine and works by blocking a certain natural substance (histamine) that your body makes during an allergic reaction. Hydroxyzine may also be used short-term to treat anxiety or to help you feel sleepy/relaxed before and after surgery.

Hydroxyzine hydrochloride is an antihistamine. This medicine is used to treat allergy symptoms. It is also used to treat anxiety and tension. This medicine can be used with other medicines to induce sleep before surgery. It is more popular than comparable drugs. Hydroxyzine hydrochloride is only available as a generic drug; all brands have been discontinued. Generic hydroxyzine hydrochloride is covered by most Medicare and insurance plans, but some pharmacy coupons or cash prices may be lower. The lowest GoodRx price for the most common version of hydroxyzine hydrochloride is around $4.11, 80% off the average retail price of $20.74. Compare antihistamines.