Beclomethasone Lotion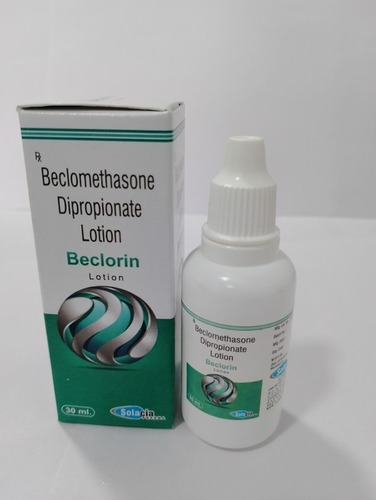 Beclomethasone Lotion
Price And Quantity
Bottle/Bottles

3000 BOTTLES
Product Description
Beclomethasone Lotion, a corticosteroid with anti-inflammatory effects, is an ingredient in Beclomethasone Lotion. It lessens inflammation-causing chemical messengers that are produced by the body's generation of specific chemical messengers, such as swelling, redness, and itching. As a result, Beclomethasone Lotion helps in the treatment of psoriasis, eczema, and dermatitis.
Frequently Asked Questions
What is betamethasone lotion used for?
Treatments for itchy, swelling, and irritated skin involve betamethasone. Eczema, contact dermatitis, and psoriasis are a few of the ailments they can aid with. Skin treatments containing betamethasone are only accessible with a prescription.
Can I use Betamethasone Lotion on the face?
Using Betamethasone Lotion on the face may cause skin thinning since the skin on the face is sensitive. Avoid using Betamethasone Lotion on your face unless a doctor instructs you to. If prescribed, Betamethasone Lotion shouldn't be applied to the face for longer than five days.